Thin Aluminum flat Strip
Author: Nydia
View:
Time: 2021-07-01 16:16
The commonly used thin aluminum flat strip grades are 1050, 1060, 1100, 3003, 3004, 5052, 8011, etc. The common tempers are O temper and H temper. O temper is softer, H is harder. O and H can be followed by numbers to indicate softness, hardness and annealing degree, H14, H18, H24, etc.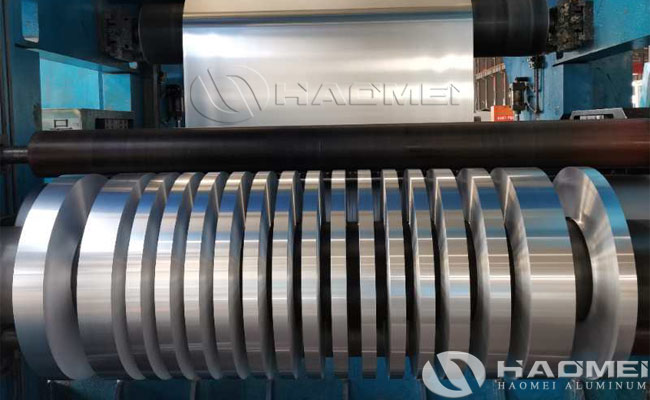 The use of thin aluminum flat strip are:
Application areas of aluminum strip: petrochemical industry, power capacitors, plastic pipe manufacturing and other industries. Products such as coils, tapes, foils and aluminum wires, the aluminum strips product supplied by Haomei Aluminum meet relevant quality standards. The detailed aluminum flat strip usage are:
1, Aluminum strip of transformer: high frequency welding hollow aluminum strip
2, Cable aluminum strip
3., Aluminum strips and foils of finned radiators
4, Aluminum strip for stamping
5, Aluminum strip for aluminum sideband, channel letter
6, Aluminium strips for masks nose clip
7, Aluminum strips for shutter

Specifications of thin aluminum flat strip:
1. Thickness: 0.1-2.0mm
2. Width: 20-1000mm
Special specifications can be customized for customers.

Haomei Aluminum adheres to the production philosophy of "winning the market with quality, seeking cooperation with integrity", strictly focusing on quality, improving after-sales, and aiming to provide customers with suitable aluminum strips, with heart, caring, and long-term cooperation! Sincerely welcome customers from all over the world to negotiate business for mutual benefit and seek common development!
Keywords:
thin aluminum flat strip, thin aluminum strip, aluminum flat strip