Aluminum Strips Anodized
Author: Nydia
View:
Time: 2021-06-04 17:37
The aluminum strips anodized products Haomei Aluminium produce have high precision and good quality, and are well received by customers. We strictly require ourselves to achieve excellent products and continuous quality improvement. The purpose is to allow our customers to use aluminum strip products with good quality and excellent performance. Our technicians will explain the specific production process of aluminum strip for your reference.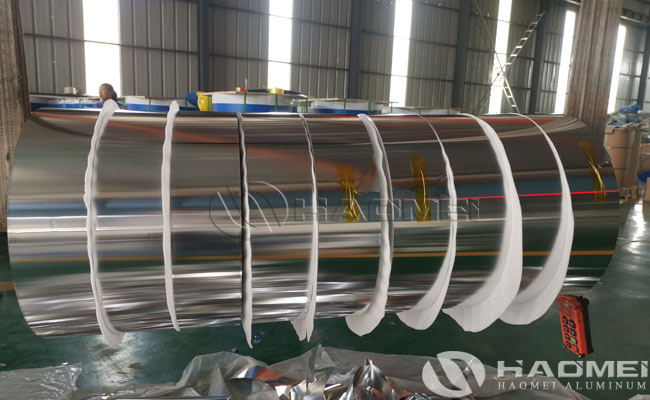 Aluminum strip is processed by slitting equipment. Usually, we use 1000-1500 mm wide aluminum coil as the base material, which is formed by one or more times of slitting. The production of aluminum strips anodized is usually for selecting materials, arranging knives, cutting on the machine, winding, packaging, etc. Our company can currently produce aluminum strip products with a width of more than 7mm, which can be processed and customized. According to your needs, we can reach your standard aluminum strip products to win the market with quality.

With the development of the electromechanical industry, the use of aluminum instead of copper has been very widespread. The application of aluminum strips anodized in the electromechanical industry started late in my country. At present, in some developed capitalist countries, such as the United States, Japan, and West Germany, anodized aluminum strips is used to replace the copper coil of the lifting electromagnet to varying degrees. At present, most of the coils of lifting electromagnets produced in our country are still made of copper materials or aluminum materials that have not undergone anodization. The use of anodized aluminum strips as the electromagnet coil has the advantages of long life, large absorption-to-weight ratio and low energy consumption.
Keywords:
aluminum strips anodized, aluminium strips anodized, aluminum strips anodised