Aluminium Glass Strip For Spacer
Author: Nydia
View:
Time: 2021-05-18 17:43
The surface of the aluminium glass strip for spacer is flat and smooth, anti-rust, high anti-corrosion brightness. The glass spacer made of aluminum strip 1100 3003 3105 with tempers of H16 H18 H19 H26 have uniform surface pore penetration, good straightness, no deformation, stable size, and high strength and toughness. It can be continuously bent into aluminum at any angle with bending equipment frame. Achieving these characteristics can be regarded as high-quality hollow aluminum spacer bars.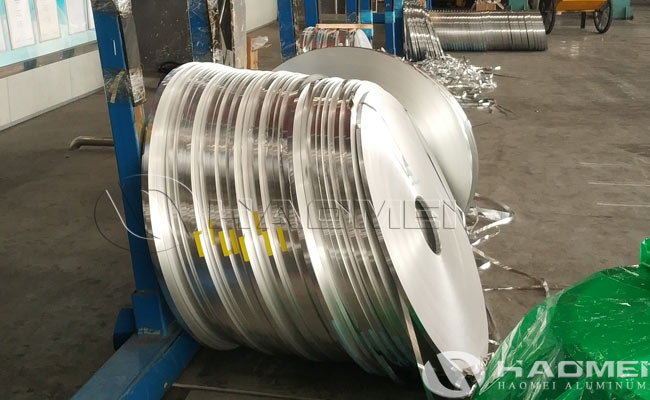 The hollow glass aluminum spacer is made of high-purity aluminium glass strip 0.2-0.4mm as raw material. After dozens of processes, the surface is flat and smooth, non-oxidized, non-corrosive, does not have any effect on the desiccant, and effectively eliminates the phenomenon of atomization. The aluminum strip for insulating glass is a new type of environmentally friendly building materials products. Aluminum glass spacer is one of the materials for the production of insulating glass, and its quality is directly related to the use effect, service life and thermal insulation function of insulating glass. Its main function is to evenly separate two or more pieces of glass in the hollow glass and effectively support it.

The hollow aluminum spacers are made of high-quality aluminium glass strip materials with the characteristics of anti-oxidation, non-corrosion and smooth surface. In actual applications, they are usually used with insulating glass to give full play to the performance of hollow aluminum spacers. Common surface plating colors of aluminum strip for spacers include silver, silver white, bright silver, gray, dark gray, black, etc., and various applicable colors can also be plated according to customer needs.
Keywords:
aluminium glass strip, aluminum glass strip, aluminum strip for glass, aluminum strip for insulating glass