3004 O aluminum strip for lamp cap
Author: Nydia
View:
Time: 2019-11-14 15:47
3004 O aluminum strip for lamp cap is mainly composed of an Al-Mn-Mg alloy, because of its aging strengthening, resistant to heat and strengthening. This type of aluminum alloy generally has good performance characteristics of anti-rust, so we also call it It is rust-proof aluminum. In addition, the aluminum-magnesium alloy strip as well as aluminum-manganese alloy, etc., is one of rust-proof aluminum, because the intermediate composition of the alloy can enhance the corrosion resistance of the alloy, for example the aluminum-manganese alloys we often use are 3003, 3004, 3105.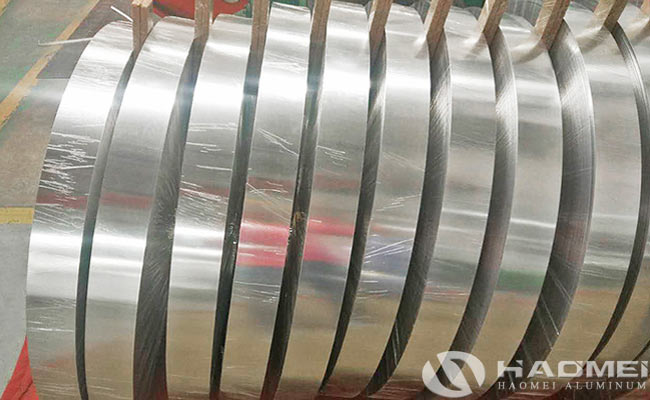 The specification of the aluminum strip for lamp cap are:
1, Alloy and temper: 3004 O, the thickness is 0.25-0.40mm, the width is 85-400mm, the roll inner diameter are 75 and 150mm.
2. Chemical composition: silicon≤0.30, iron≤0.70, copper≤0.25, manganese 1.0-1.5, magnesium 0.8-1.3, chromium≤0.05, nickel≤0.0,5 zinc≤0.25, titanium≤0.05, and aluminum is reminder.
3. Mechanical properties: Compressive strength (Mpa) 155-200, elongation (%)≥13.
4. Thickness tolerance± 0.005mm, width tolerance ± 0.05mm.
Generally, the aluminum strip is processed by slitting and slitting, and produced according to the width required by the order, and processed into any width coil by slitting machine. In the process of processing, it can better ensure the width tolerance and surface quality. Nowadays, aluminum strip for lamp cap has become the preferred product of many lighting companies. Using this product can reduce the raw material cost, if they buy aluminum plate, it is still to be cut into strip, and during cutting process they should pay attention to scratches and other problems, while the selection of aluminum strip directly saves this step, so the selection of aluminum strip can reduce the cost.
Keywords:
aluminum strip for lamp cap, aluminium strip for lamp cap, lamp cap aluminum strip, aluminum strip for lamp base