3004 Aluminum Strip For Lamp Cap
Author: Nydia
View:
Time: 2020-12-24 17:08
3004 aluminum strip for lamp cap is an aluminum-magnesium-manganese alloy aluminum plate with stable performance and a wide range of uses. It can be used as lamp cap materials. At present, most major lighting factories and lighting material companies use 3004 aluminum strip to make lamp bases. There are many types of lamp cap factory products. Spiral lamp caps generally use 3004 aluminum-magnesium-manganese-aluminum strips. Some fluorescent lamp caps that do not use spirals may use 1060, 3004 or 3104 aluminum strips, and LED lamp accessories and other materials will also use 1060 aluminum strip material.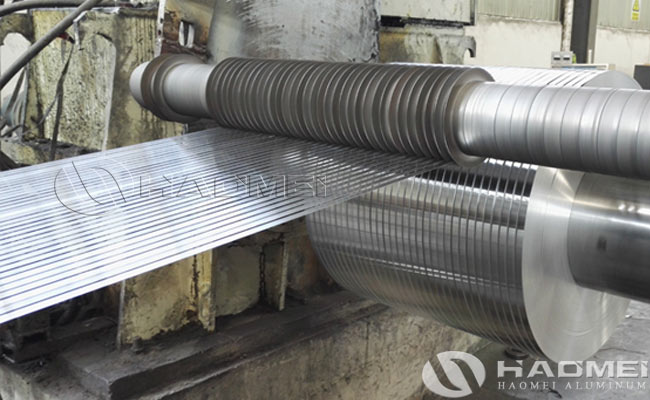 At present, Haomei Aluminum has a large supply of 3004 aluminum-magnesium-manganese-aluminum strips and 3104 lamp cap materials, which are often used on both ends of LED lamp screws or electric rods. The usual thickness is 0.2-0.6mm, and the temper is O temper. Most of the metal parts of the lamp holder are made of aluminum or copper. Since aluminum is relatively lighter and has relatively lower production costs, most of the current market uses aluminum lamp bases. The 3004 aluminum strip lamp holder needs to be stamped and then tapped into a spiral shape. The material is thin and needs to withstand a certain pressure. Therefore, the material needs to have high mechanical strength, uniform microstructure and deep drawing performance.

At present, hot-rolled slabs are widely used in the market to produce 3004 aluminum strip for lamp cap. 3004 aluminum alloy strip coil is a kind of anti-rust aluminum alloy. It has higher strength than 3003, good extensibility and stamping performance, and is suitable for lamp holder materials.
Keywords:
3004 aluminum strip for lamp cap, aluminum strip for lamp cap, 3004 aluminum strip