Aluminium strip suppliers China factory Haomei
Author: Nydia
View:
Time: 2019-03-01 17:52
Aluminium strip suppliers China factory Haomei produce 1060 aluminum strips for transformer winding and 3004 aluminum strip for lamp base. Aluminum strip winding transformer belongs to electrical equipment. The transformer is wound by a composite film aluminum strip for high and low voltage windings, and an insulating layer is arranged at the end, and the high voltage winding adopts a circular ring structure, and the composite film on the surface of the aluminum strip has high insulation and heat resistance, and is resistant to acid and water. There is no need for other insulating materials between the high and low voltage winding layers, which simplifies the manufacturing process.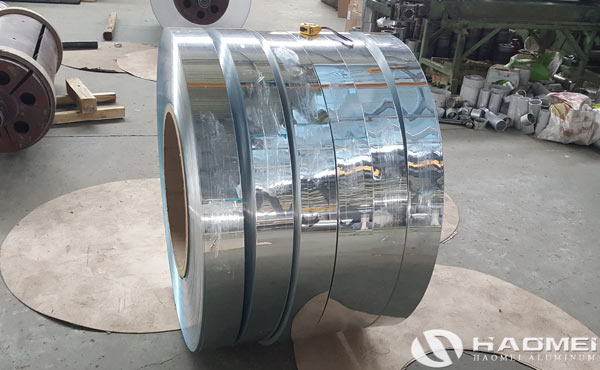 The aluminium strip winding transformer has the characteristics of high efficiency, low loss, energy saving, small volume, light weight, good flame retardancy, strong overload capability, low noise, safe and reliable operation, and is updated and has significant social and economical benefits. According to the current international market, aluminium strips winding distribution transformers have become mainstream products in the transformer industry. According to statistics, aluminium strip suppliers provide transformer aluminium strip used in substation transformers, dry-type transformer windings, in-screen busbars, dense busbars, etc., and their application ratios have reached a high proportion in Europe, America, Thailand and Japan, respectively.
Keywords:
aluminium strip suppliers, aluminium strips, aluminium strip suppliers china