Pipe aluminum strip factory in China
Author: Nydia
View:
Time: 2019-06-17 16:30
Haomei is a pipe aluminum strip factory in China, which can supply aluminum strips 1060 and 3003 for pipeline insulation. 3003 aluminum strip is often used in wet environment such as outer packaging, mechanical parts, refrigerator, air conditioning ventilation duct, etc. The aluminium alloy 3003 has good anti-rust ability, so the 3003 aluminum strips are widely used in power plant desulfurization, steel plant, flue insulation, cement plant, chemical plant, oilfield petrochemical, nuclear power plant and other pipeline insulation.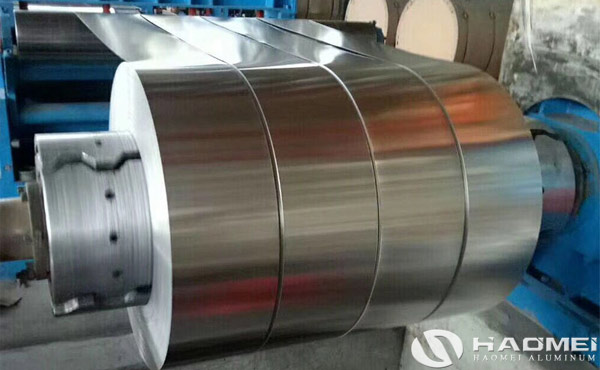 Since the density of 3003 aluminum alloy is only 2.73 g/cm3, the weight of 3003 aluminum alloy strip coil per square is less than 1/3 of that of stainless steel, which can reduce the cost of the enterprise and reduce the pressure of the bracket. Secondly, because the surface of the 3003 aluminum strip for pipe has a dense oxide protective film and is not susceptible to corrosion, so it has a good anti-rust effect. In the external environment, rain, exposure, and heavy snow have little damage to the 3003 aluminum alloy, unlike the iron sheet will rust quickly after rain. It can be seen from the above two points that the 3003 aluminum alloy can completely replace the stainless steel material to a large extent, and the cost is lower, which is the ideal material choice for the pipeline construction industry. At present, nearly 20 years' experience pipe aluminum strip factory in China, Haomei has been proved that there is no rust and decay in the insulation of rust-proof aluminum strips.
Keywords:
pipe aluminum strip factory, pipe aluminum strip, aluminum strip for pipe, aluminum strip for pipe insulation