Prime quality anodized aluminium strip for sale
Author: Nydia
View:
Time: 2019-04-12 17:05
Haomei can supply prime quality anodized aluminium strip 1100 5052 for sale for many industries like construction and decoration. Anodized aluminium means that a layer of dense alumina is plated on the surface of pure aluminum and aluminum alloys to prevent further oxidation, and its chemical properties are the same as those of alumina.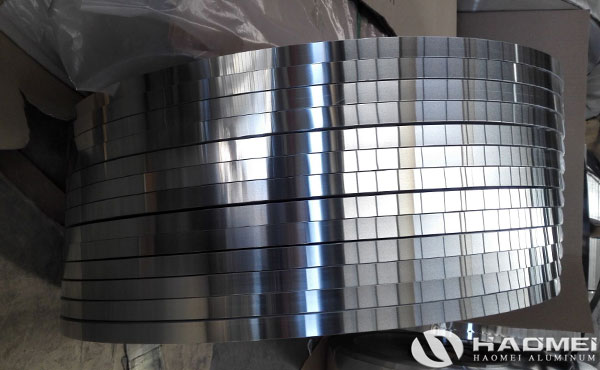 However, unlike ordinary oxide films, anodized aluminum can be dyed by electrolytic coloring. Anodizing can significantly improve the corrosion resistance of aluminium strip alloy, improve the surface hardness and wear resistance of aluminum alloy, and have good decorative properties after proper coloring treatment. So that the anodized aluminium strips are applied in decoration places, in the car decoration, the building decoration, household decorates, home appliance decorations and furniture decoration.
The alloy of anodized aluminium strip are 1060, 1070, 1100, 1200, 3004, 3105, 5052 and 8011. The thickness is 0.02-4mm, the width is 5-600mm, the coil ID are 75, 150, 300, 400 and 500mm. The customized specification can be produced according to the clients requirements. The aluminium strip after anodized has high hardness, no corrosion, no oxidation, no rust. The color of the anodized aluminium strips can be silver, gold and others.
Keywords:
anodized aluminium strip, anodized aluminum strips, aluminium strip