Aluminum strip for pharmaceutical caps
Author: Nydia
View:
Time: 2019-10-31 15:53
Aluminum strip for pharmaceutical caps 8011 H14 and 3105 H16 has thickness of 0.16-0.23mm, the width of 50-1500mm. The aluminum strip has excellent characteristics such as bright smooth surface, stable mechanical properties, accurate dimensional tolerance, easy stamping, small ear production after punching into a bottle cap, and good anodizing effect, and is suitable for manufacturing high-grade cosmetic and pharmaceutical bottle caps.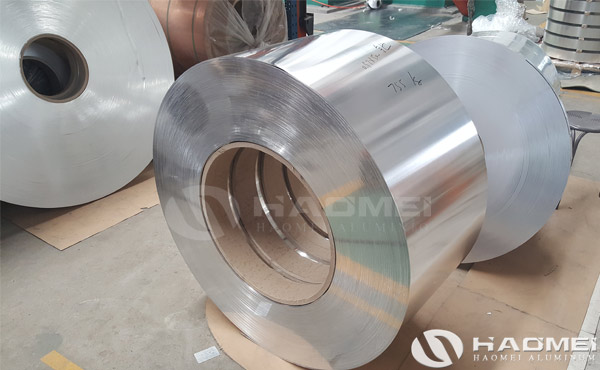 The manufacturing process of aluminum strip for caps includes: smelting, casting, homogenizing heat treatment, hot rolling, cold rolling, intermediate annealing, cold rolling and finished products. According to the determined alloy composition and process parameters, the aluminum strip for caps with small anisotropy, moderate strength and high elongation is produced, which meets the requirements of the medical bottle cap manufacturer.
The aluminum strip for cap material is mainly used in packaging of alcohol, food and beverage, cosmetics, medicine etc. It is not deformed after processing, the film is easy to be filmed, and the oxidation effect is excellent. The quality of the aluminum caps strip is guaranteed to be flat and the geometrical dimensions are accurate. At the same time, the surface gloss is high and the alkali washing effect is good, and the brushing water test A grade can be achieved. The end face of the aluminum strip for pharmaceutical caps is flat, and there are no defects such as parabolic lines and collapsed lines.
Keywords:
aluminum strip for pharmaceutical caps, aluminium strip for pharmaceutical caps, aluminum strip for pharmaceutical, aluminum strip for caps