High quality duct tape aluminum foil | Haomei
Author: Nydia
View:
Time: 2019-04-25 17:02
The aluminum foil duct adopts stretched duct tape aluminum foil 8011 and is continuously and tightly crimped by a spiral. The aluminum foil tape is insulated and has good heat resistance, it can provide sealed protection, smooth inside, retractable fiber reinforcement, small bending radius, not easy to kink, in line with RoHs regulations. In addition, the aluminum tape for air duct is fire resistance and will not burn, aluminum strip foil is not easy to age compared to plastic, has a longer service life.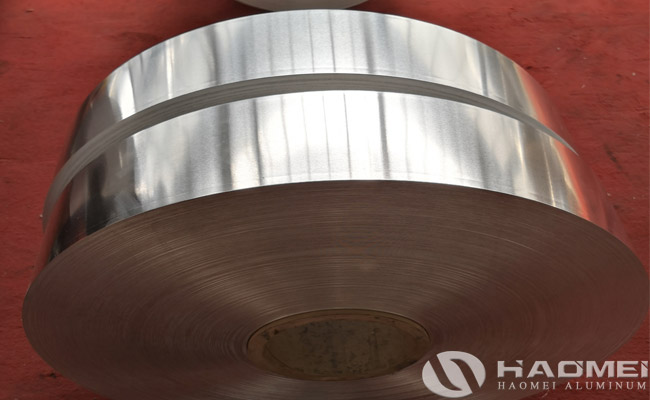 The role of aluminum tape foil air ducts is primarily to transport gas or as part of a piping system. The role of the air duct pipe is mainly for air supply, cold air supply, dust removal and bulk material transportation. Most of these types of equipment and pipes are now used in many factories, production sites, restaurants, hotels and related air-conditioning pipes. In different environments, its role is very critical. The aluminum strip for air duct has a good seal effect , high strength and softness. In addition, such an aluminum foil air duct is also very convenient to install, and the connection point is less, so it is more trouble-free. Not only that, but there is no case where the ventilation resistance is large for such a air duct. The noise is also relatively small during operation, which is easier to manage and clean. Nowadays, the new generation of air ducts on the market also uses very high-quality duct tape aluminum foil 8011 materials, which makes the appearance more beautiful and looks more refined.
Keywords:
duct tape aluminum foil, duct aluminum foil tape, duct aluminum tape, duct aluminum strip