Application advantages of color aluminum strip
Author: Nydia
View:
Time: 2020-06-23 15:56
Color aluminum strip is also called color coated aluminum strip, which refers to coloring the surface of aluminum strip alloy. Due to the bright colors, the colored aluminum strip is mainly used for processing shutters, it has also become the preferred choice for interior decoration advertising boards. In addition to the color advantages, what are the application advantages of the color coated aluminum strip?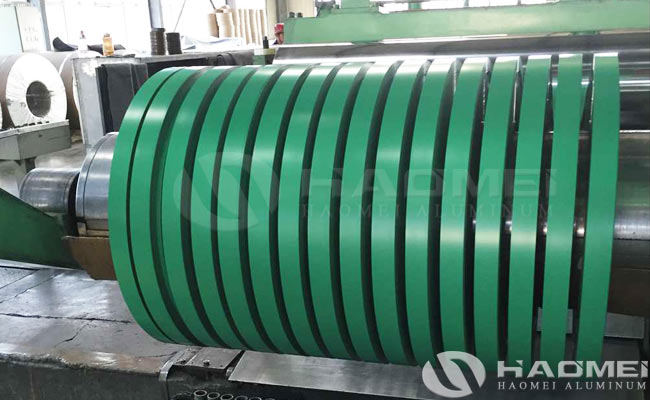 Color coated aluminum strip is a green decorative material with environmental protection, durability and beautiful characteristics.
1. It is not easy to be corroded. The color aluminum strip is a copolymer formed of polymer and high-quality aluminum material. The shelf life is also longer, so it is widely used;
2. The weight of color coated aluminum strip is very light, which is a good advantage. Light weight means easy handling, consumers can easily hold it, and it is more convenient when processing, saving costs;
3. Beautiful, because the color coated aluminum strip can be toned according to the design, and the surface is smooth, it can be made into any color, which is very good, and it is not easy to fall off after coloring;
4. Good mechanical resistance, good hardness, not easy to be damaged, and strong pressure resistance, so color aluminum strip is very good and is conducive to handling. If the mechanical resistance is good, it will not be easily damaged.
Keywords:
color aluminum strip, color aluminium strip, colored aluminum strip, color coated aluminum strip