Channel letter aluminum strip price
Author: Nydia
View:
Time: 2020-07-07 16:11
Haomei provide lower channel letter aluminum strip price while ensure the high quality, high performance and fast production. With the development of the advertising industry, plastic channel letter have gradually been eliminated. In the past two years, aluminum channel letter have been active in domestic and foreign markets. The channel letter aluminum strip coil is a kind of aluminum strip widely used in various luminous letter and light boxes. The flat aluminum strip and the side-illuminating flat aluminum strip are used for the production of mini letters and borderless letters. The unique luminous design makes the luminous letters more visually impactful and the effect is better.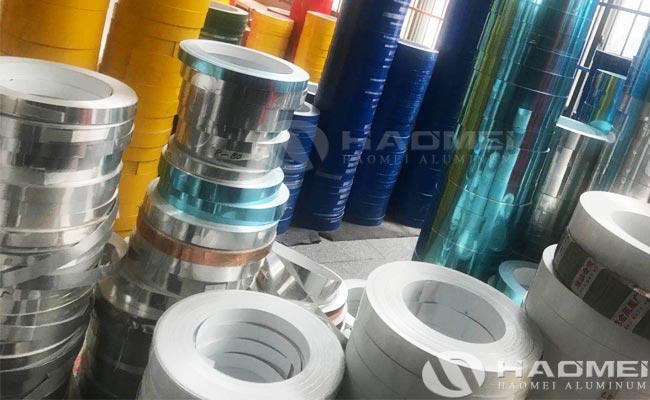 The channel letter aluminum strip has the characteristics of light weight, good anti-corrosion effect, good heat dissipation, good light transmittance, not easy to produce scratches, strong plasticity, simple writing, no welding, grinding and polishing required. The channel letter aluminum strip supplied by Haomei Aluminium have many specifications, divided into 30-110 mm wide, conventional thickness is 0.6, 0.8 mm, complete color, 100 meters per foot, full meters, can be printed on the material LOGO. The aluminum strip for channel letter product diversification can meet the different needs of customers.

As a processional channel letter aluminum strip supplier in China, Haomei aluminum strip are popular in foreign markets, making writing simpler, more convenient and faster. With many specifications, complete colors, ten-year warranty, high quality and excellent channel letter aluminum strip price. Haomei Aluminum has over 10 years of aluminum strip exporting experience are more trustworthy. The packaging uses PE film and a five-layer sandwich carton. The double packaging makes the goods more secure during transportation.
Keywords:
channel letter aluminum strip price, channel letter aluminium strip price, channel letter aluminum strip