Aluminum strip for transformer winding factory
Author: Nydia
View:
Time: 2019-01-11 15:14
Aluminum strip for transformer winding factory are specialized in offer high quality aluminum strips and aluminum foil for windings in dry type transformer. The transformer aluminum strip usually use aluminum 1060 and 1070, and the temper is O soft, while the thickness is 0.2 to 3 mm, and the width is 20 mm to 1650 mm.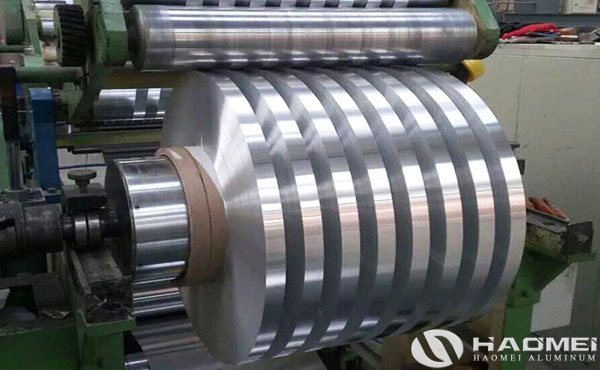 Aluminum strips and foils for dry-type transformers are the key raw materials for the manufacture of transformer windings. It require high technical indexes such as electrical conductivity of aluminum strips and foils, burr curling, side bending and surface quality. The aluminium strip for transformer factory has overcome many key technologies such as conductivity control technology and end face quality control technology for aluminum strips and foil for dry-type transformers, and optimized the casting process, hot rolling process, heat treatment process and finished product shearing process, and formulated reasonable process operation rules and advanced product trial standards. The aluminum strip for transformer winding product quality is in line with the German IUN900069 standard and Japan AS521-01, 02 standards.
The specific technical indexes such as alloy temper, specification size and precision, mechanical properties, electrical conductivity and side bend fully meet the evaluation indicators required by transformer enterprises. The production standards of aluminum strip for transformer winding factory meet the technical standards of this type of aluminum for Siemens and Fuji Electric Transformer.
Keywords:
aluminum strip for transformer winding factory, aluminum strip for transformer winding, aluminum strip for transformer factory